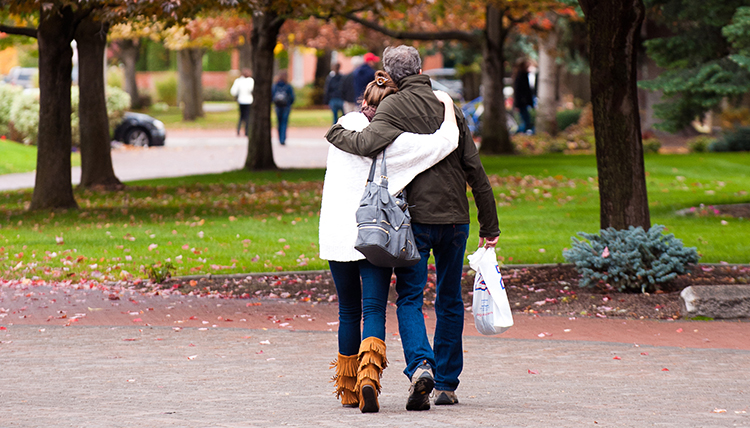 Fall Family Weekend is a time when families are invited to enjoy all that Gonzaga has to offer and experience a glimpse of student life.
Please be aware that Parent & Family Orientation is a separate experience for incoming families that takes place in August just before the Fall semester begins. Both are hosted by the Office of Parent and Family Relations.
Upcoming Family Weekend
2020: We are currently evaluating how Covid-19 may affect planned university events such as Parent & Family Weekend. As such, we are weighing public health concerns for both our campus community as well as the health of people who visit our campus. While a decision has not been made to cancel Parent & Family Weekend, we are looking at alternatives and modifications which could provide families with a meaningful and safe experience. More details will be provided during the summer. We appreciate your support for your Zag!
Sample Schedule of Events from 2019
Please find Campus Map & Parking information here. Parking is complimentary on campus all weekend - please be mindful of no-parking zones and disabled spots.
Hotel Reservations:
If you plan to book a hotel, you will need to start soon! Hotels in town, especially those close to campus, fill early. For information about hotels, see our Accommodations Page. Discount codes listed for select hotels on the accommodations page may not be valid for Fall Family Weekend.
Need a wheelchair? Complete the Wheelchair Reservation Form.
Suggestions or Questions? Contact Parent & Family Relations at families@gonzaga.edu or 509-313-5399
Prospective Students
Families with a junior or senior in high school who would like to visit with an Admissions counselor, tour campus, or visit classes during Family Weekend are encouraged to come. This year, the Office of Admissions will be hosting a Preview Day on Friday, October 4, for all prospective students. For more information choose the Visit photo option below, or contact the Office of Admissions at 800-322-2584.