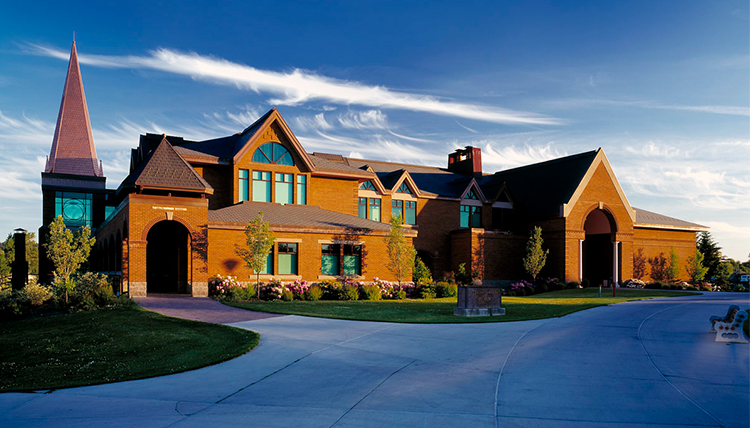 Jundt Art Museum at Gonzaga University Closed to the Public
The Jundt Art Museum at Gonzaga University, in consultation with the Dean's office in the College of Arts and Sciences, and with the health of museum staff, student employees, and our visitors in mind, remains closed to the general public. As Gonzaga University continues its plans to resume campus operations, including course instruction, co-curricular activities, on-campus housing, dining, and the full array of students services, for Fall Semester 2020, the Jundt Art Museum is working toward re-opening with the arrival of the semester at the end of August.
Learn more about the Gonzaga University Fall 2020 Campus Reopening plan at ZagOn2020.
The museum will publicize our plans, procedures, and guidelines for re-opening as we get closer to the start of the semester. In this challenging time, all of us at the Jundt Art Museum send best wishes to our students, faculty, visitors, supporters, and colleagues.
The beautifully-situated Jundt Art Museum houses the University's growing permanent collection of almost 5,000 objects, and presents special, temporary art exhibitions. During the year, the Museum exhibits works by local, regional, national, and international figures in many different media.
Gonzaga's robust collection includes works by old masters (Dürer, Rembrandt, Goya, and Delacroix) as well as modern masters (Rodin, Picasso, Chihuly, and Warhol). Because of limited exhibition space, works from the collection are not always on display. Requests for a private viewing of specific prints can be made by contacting Karen Kaiser, Curator of Education, at (509) 313-6613.
The museum houses a major research facility - the Print Study Room - which contains a range of materials on individual artists and art history. Additionally, it provides access to the electronic catalog of the Museum's holdings.