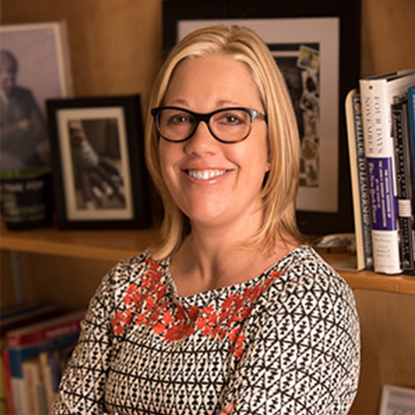 Interim Assistant Dean of Student Affairs
Dr. Susan Lee graduated with her B.A. from Washington State University in 1998 and went on to complete her Ed.M. from WSU in 2000. In 2013, she completed her Ph.D. in Leadership Studies from Gonzaga University. Her area of research focused on peer mentoring for Native American post-secondary students.

After finishing her Master's degree from WSU, she held positions at Scripps College and Eastern Washington University in student services and undergraduate admissions. Today, she works as the Director of Admissions for Gonzaga University School of Law— a position she has held since 2005.

Mentoring has always been a huge part of Dr. Lee's career, specifically for students from underrepresented backgrounds. Since 2005, she has presented and helped coordinate a program entitled "Color of Justice". Based in Alaska, it gathers a group of underrepresented and first-generation high school students to understand the possibilities of a college education. In 2009, Dr. Lee also developed a relationship between Gonzaga Law School and the Pre-law Summer Institute (PLSI) in Albuquerque—a program specifically for Native American students.
Ph.D., Gonzaga University
Ed.M., Washington State University
B.A., Washington State University