An education enhancement for Shaw middle school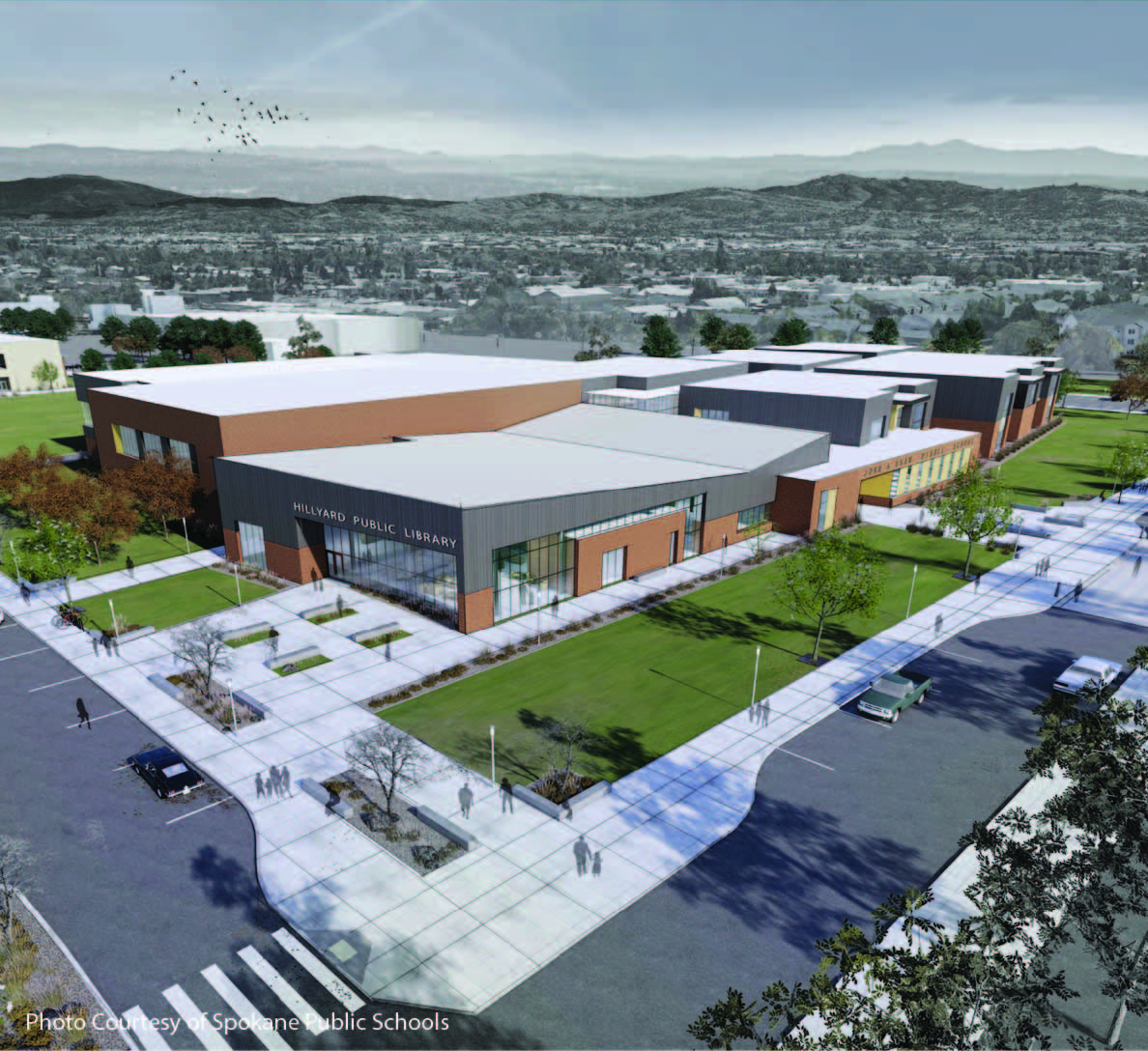 ---
Shaw Middle School, built in the late 1950s, looked the part of a traditional mid-century middle school with its long hallways lined with lockers, equally spaced rectangular classrooms, and sprawling gymnasium. When the opportunity to renovate and rebuild the school emerged, administrators embraced a new vision of what a middle could be – a space for community, connection, creativity, and innovation. This vision has come to life in the recently completed Shaw Middle School.
The new middle school embraces a community philosophy. The entrance opens into a large communal area for meals and gatherings. Wings are broken up by grades and "neighborhoods." Each "neighborhood" houses four classrooms for core subjects and other small breakout rooms for group activities. The upper floors look out over green spaces.
Continuing with the community theme, the Shaw Middle School library will also serve as the public library for Northeast Spokane. Students and faculty will be able to access the shared space during school hours and utilize the city library check out system. There is a structural separation between the public and academic spaces during school hours.
An outdoor area features climbing locations and other playground equipment that would make any adult green with envy. There is an idea behind the playful and colorful nature of the space, and that is to bring a bit of elementary with the students. The emphasis on "play" is becoming increasingly popular in education.
One of the biggest changes to Shaw Middle School is the addition of the On Track Academy. This academy holds 13 classrooms, creative suites, career-technical education, science, and STEM labs as well as commons, administration offices and community outreach center. This building will also support students with basic needs that, left unmet, would otherwise be a hinderance to their education. Laundry facilities, a kitchenette, and other basics will also be available to students.