It's YOUR Magazine: 2020 Reader Survey Available Now
Share Feedback in the 2020 Reader Survey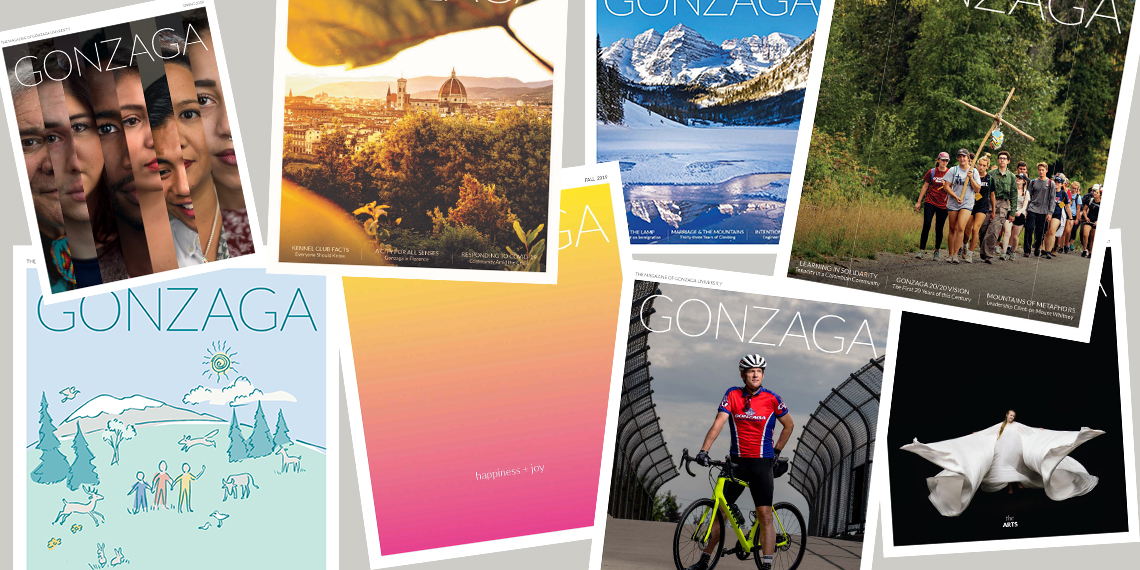 Gonzaga Magazine is published three times each year for nearly 50,000 alumni, current parents, and friends of the university. Please tell us ...
What do you love?
What do you skip?
How much do you read?
What do you find inspiring enough to share with someone else?
What story or photos moved you?
How can Gonzaga Magazine improve?
Complete your survey here.
This survey is administered by the Council for the Advancement and Support of Education and provides benchmark data against other university publications. Your responses are anonymous - unless you choose to enter your name and contact information.
Want to be a winner?
Include your name and contact information in your survey to be entered to win a drawing for a poster print of your choosing from the Gonzaga photo gallery.
Questions?
Thank you!
Alumni
University Advancement
Gonzaga Magazine