Each year the Gonzaga Music Department awards the Merwin Scholarship in memory of Gordon Merwin, member of the 1935-39 Gonzaga Men's Glee Club and the Gonzaga Quartet. Current Gonzaga Music students who have demonstrated outstanding musical and/or academic skills as well as substantive contributions to the Music Department are invited to apply each year. This year we are pleased to announce that the following students have been recognized: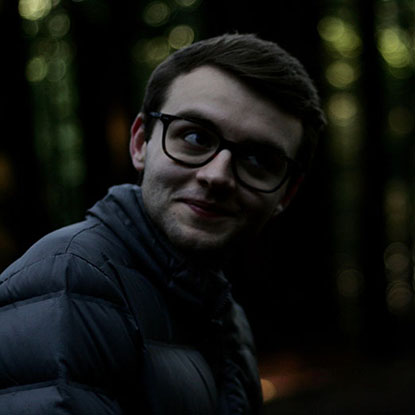 Patrick Driscoll
Major: Music with a Vocal Performance Concentration & Political Science
Minor: Economics
Hometown: Portland, OR
Extracurricular activities: Tenor section leader in Gonzaga Chamber and Concert Choir, Choir Ambassador, Music Director and Arranger of Big Bing Theory A Capella.
"From my mother's first teachings, as a singer herself, I had an intimate love and connection to making music and singing. This love will carry me into a music-filled life. After college, I hope to sing in a professional choral ensemble, continue cantoring and soloing, and sing in musical theatre productions and classical music productions alike. Though my career might lead me to different work in the fields of political science or economics, music has and will always be inseparable from my person as I find it to be my best way of bringing joy to others."
---
Annabella Gelmetti
Major: Music with a Composition Concentration
Minor: Conducting
Hometown: Portland, OR
Extracurricular activities: Songwriting, producing, recording, composing for media (podcasts, YouTube channels, screendance).
"During my Gonzaga audition process, Mr. David Fague and I discussed my goals upon graduating. I shared with him my interest in an independent career of film scoring and composing, performance, and the recording arts. From my audition and meeting, I felt and still feel a strong sense of Gonzaga's Cura Personalis mission from within the music department. As I explained my many musical interests, from our conversation, I could feel the music faculty's desire to develop each students' entire musical person in addition to their main career path."
---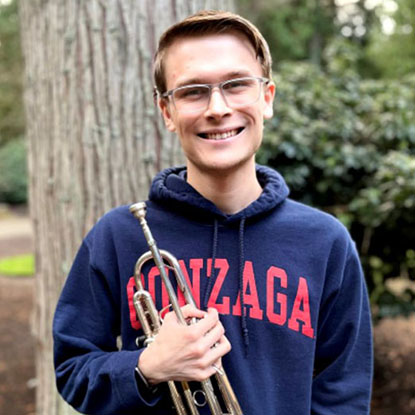 Kyle Jenkins
Major: Music Education
Hometown: Sammamish, WA
Extracurricular activities: Running, hiking, holding Principal Trumpet in the Gonzaga Symphony Orchestra, and spending time with family and friends.
"I brought my love for music and dedication to my craft into college through the pursuit of a degree in music education. As a result of my constant and continued passion for music, I am incredibly excited to spread that love and dedication as a band director to inspire future generations of musicians."
---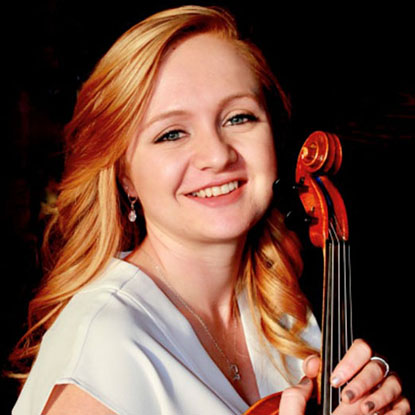 Ariah Mann
Major: Music Education & Music with an Instrumental Performance Concentration
Minor: Conducting
Hometown: Canby, CA
Extracurricular activities: Concertmaster for Gonzaga Symphony Orchestra, "Youth Innovates" Orchestra Camp mentor, Gonzaga Saturday Literacy Program mentor, amateur composer, and spending time outdoors.
"No one in my family is musical, and yet, at a very young age, music found me. Since then, it has always been a part of my life serving as a physical and mental training ground, a means of expressing ideas and emotions, and an avenue to communicate and form connections with others in a way that words alone fall short."