See CURCI's ZagStarter for Jesuit Mission Fellowships!
Welcome to CURCI
The College of Arts & Sciences launched the Center for Undergraduate Research & Creative Inquiry (CURCI) in 2016 in order to promote, publicize, facilitate, and celebrate the transformative educational experiences that occur through student-faculty collaborations.
CURCI's mission aims to animate Ignatian inquiry and student transformation in the context of undergraduate scholarly and creative works. We accomplish this by funding projects and presentations, which create student experiences that amplify their self-awareness today so that they may be Ignatian leaders tomorrow. Specifically, CURCI administers funds as well as supports fundraising for projects and presentations, while also capturing the student impact from those projects and presentations. Support for undergraduate scholarly and creative works comes in the form of Morris Undergraduate Research Fellowships, the Killen Scholars Program, Jesuit Mission Fellowships, CURCI Fellowships or Research Assistantships, as well as long-standing programs within the Natural Sciences – notably the Gonzaga Science Research Program. Opportunities for the presentation of undergraduate scholarly and creative works can be found through the Spokane Intercollegiate Research Conference, CAS Undergraduate Research Showcase, Distinguished Alumni Speaker Series, and CAS Conference Awards.
For details about opportunities and eligibility, see myGU.
Through intentional engagement and collaboration with the world around us, our students undergo the transformation needed to build a better tomorrow. Please support our students in their transformation by
donating today
.
Undergraduate Research Spotlight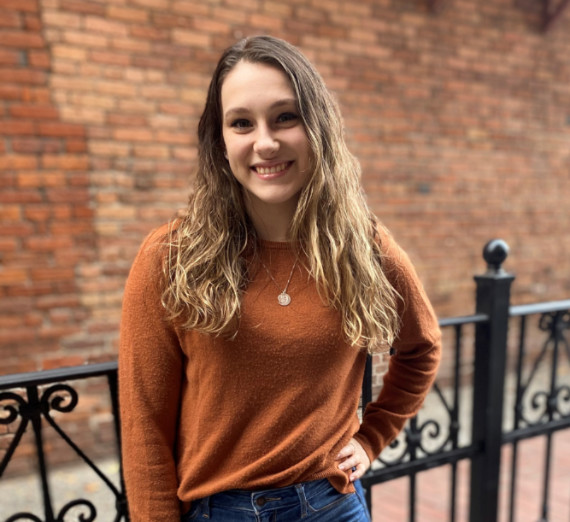 Student: Anna, Class of 2021, Biology Major
Research Title: Discovering Aeromonas Phage in Mosquitos
Peer Perspective: "Through this research on phage from mosquitoes, Gonzaga students are able to look into areas of the mosquito microbiome that have never been researched before. In addition to that, they also have the ability to use this information and implement it into Spokane, showing Gonzaga students' opportunity to do relevant and impactful research for their own community. " - Georgia (Class of 2022)
Student: Todd, Class of 2020, Psychology Major
Research Title: Loneliness and Theory of Mind in College Students
Abstract: Previous research shows that loneliness is a common emotional experience, related to various cognitive, and behavioral outcomes such as poor social skills, social withdrawal, negative social cognitions, and less responsive behavior in social interactions (Perlman & Peplau, 1979; Heinrich & Gullone, 2006; Rubenstein & Shaver, 1982). Prior studies also indicate that for college students, high levels of stress are also associated with higher levels of loneliness (Yarcheski, Mahon, Yarcheski, 2011). In turn, loneliness has been shown to relate to greater vigilance to negative facial cues of emotion (Vanhalst, Gibb, & Prinstein, 2017). Theory of Mind at its core is the ability to attribute mental states to other people (Frith & Frith 2005). Though previous research has found a correlation between chronic loneliness and theory of mind (Devine & Hughes 2012), our recent work has not revealed this correlation. Though previous research has found a correlation between chronic loneliness and theory of mind (Devine and Hughes 2012), our recent work has not revealed this correlation. However, we have reason to believe that transient, state experiences of loneliness may have stronger effects on theory of mind, given the relation to emotion recognition and attentiveness to social cues. Our current research is an experimental study exploring how transient loneliness relates to theory of mind impairments and emotion recognition.Based on previous research regarding loneliness (Devine and Hughes 2012), I predict that lonely people will have many more Theory of Mind impairments compared to their counterparts who are not lonely. The study looks at college students and uses the UCLA-R Loneliness Scale to measure whether or not the students are considered lonely. It then uses the Reading the Mind in the Eyes that was developed by Cohen (1997) to measure Theory of Mind. The study will be completed online using the Gonzaga SONA system; therefore, no lab space or other equipment will be required. However, I will need the information for linking Qualtrics to the SONA system. We will be seeking 90 participants, and each participant will take approximately 30-45 minutes to complete the study.