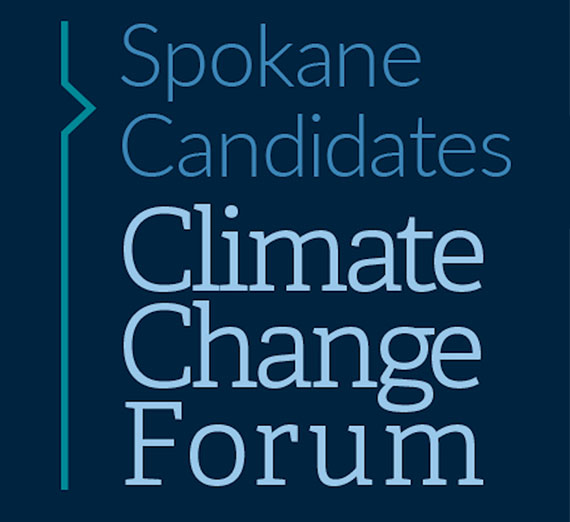 What do local candidates for office think about climate change? How will it affect your vote in November? To aid citizens in their democratic deliberations, Gonzaga's Center for Climate, Society, and the Environment is proud to host the Spokane Candidates Climate Change Forum on the first Wednesday each October.
2021 Spokane Candidates Climate Change Forum
Date: Wednesday, October 6, 2021
Time: 6:30pm
Location: The Globe Room, Gonzaga University
Forum moderator: Dr. Brian G. Henning, Director, Gonzaga Climate Center
Co-moderators: Laurel Burlingame & Will Merritt
All of the candidates for Spokane City Council and Spokane School Board were invited to attend the Forum. Candidates with an asterisk (*) attended. Candidates with two asterisk (**) declined the invitation to attend.
Candidates
Spokane City Council
**Jonathan Bingle, District 1
*Naghmana Sherazi, District 1
*Betsy Wilkerson, District 2
Mike Lish, District 3
*Zach Zappone, District 3
Not sure what your district is? Consult the districts map.
Spokane School Board
**Melissa Bedford, Director Position 3
**Daryl Geffken, Director Position 3
**Kata Dean, Director Position 4
*Riley Smith, Director Position 4
Forum Co-sponsors: 350 Spokane; Futurewise; The Lands Council; Sunrise Spokane; Spokane Riverkeeper; Community Building Foundation; Gonzaga Environmental Studies and Sciences Dept.; Spokane Public Schools Student Advisory Council on Climate Change.
Past candidate climate change forums were recorded and are available on our YouTube channel.