The goal of the Cataldo Project is to provide students with a fundamental awareness and understanding of the importance of the natural environment to life, how all human activities affect the environment, and an ethic for responsible stewardship of the planet.
The Cataldo Project conducts workshops, seminars, and other programs to develop and augment the environmental knowledge and skills of higher education faculty, as well as to assist them in revising their courses to include sustainability concepts. Students receive broad, continuing and repeated exposure to sustainability concepts throughout their academic experience. The Project facilitates the process of faculty development by providing financial and intellectual support, as well as access to resources, information, and environmental experts.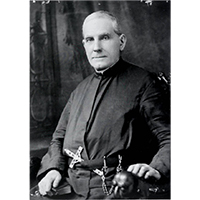 The name of this initiative is inspired by the Jesuit founder of Gonzaga, Fr. Joseph Cataldo, S.J. (1837-1928). The Cataldo Project is made possible through funding from Gonzaga's College of Arts and Sciences, School of Engineering and Applied Science, School of Education, School of Business Administration, Center for Global Engagement, the Office of the Vice President of Mission, and, most especially, the Office of the Provost Senior Vice President.
Cataldo Project Recognized by AASHE
The Cataldo Project has been recognized as a Center for Sustainability Across the Curriculum by the Association for the Advancement of Sustainability in Higher Education (AASHE).