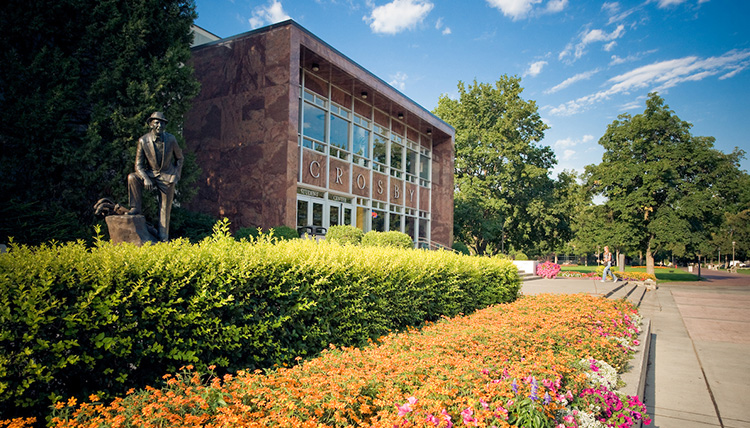 Undergraduate Summer School 2021
Current Gonzaga students, login to your ZagWeb account and then click on the links below to complete your registration and summer financial aid application. A separate financial aid application is required for summer school aid.
Incoming First-Year Students
Are you an incoming freshman wanting to take classes this summer? We are here to help you get started! Just contact the Office of Academic Advising and Assistance to learn more, discover what classes would get you off to a strong start, and get help with registration.
Current Students
If you're a current Gonzaga student, you'll use the same PIN you used to register for spring semester. Don't forget to complete the summer financial aid form!
Non-Gonzaga Students
Summer Session courses aren't just for Gonzaga students. Classes are open to undergraduate students enrolled at other colleges and universities, as well as those from the community who value lifelong learning. If you're not currently enrolled at Gonzaga, you'll just need to complete the online Summer Activation Form to be assigned a PIN that will allow you to register for the courses of your choice.
Dual Enrollment High School Students
Rising high school juniors and seniors who meet dual enrollment criteria at Gonzaga University are eligible to take summer classes at a reduced tuition rate. If you are interested in learning more about summer dual enrollment classes, visit the dual-enrollment site to learn what classes are available and how to enroll.
Credits
Undergraduate registration is limited to a combined 14 credits during all summer sessions. If you are in good academic standing, you may request permission to register for more than 14 credits by completing the overload request form below and obtaining signatures from both your advisor and the dean of the college of your major. Once you have the signatures, take the form to the Registrar's Office for processing. If permission is granted, you will be notified and granted access to register for the overload. Corresponding tuition charges will be added to your account.
Have questions? Need more info? Email us at summer@gonzaga.edu