Welcome to the latest issue of the Opportunity Northeast (ONE) newsletter.
ONE is a manifestation of Gonzaga's core values and a commitment to our neighborhood – this place we share.
We are grateful for your partnership and we welcome your input.
Please share your own stories and ideas
Featured Stories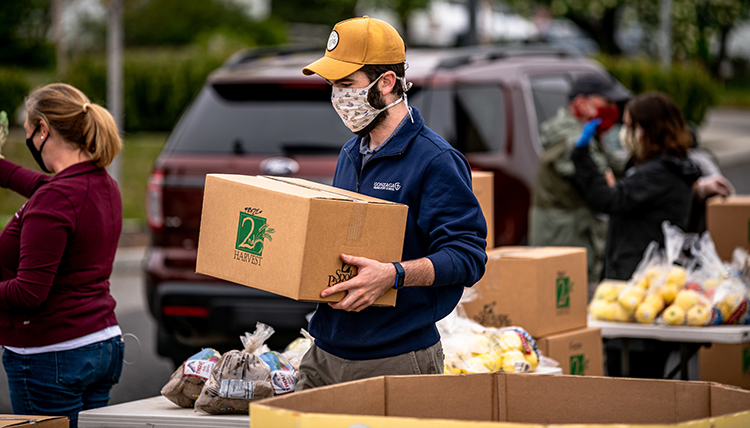 Volunteers at Food Distribution at the Arlington Elementary parking lot
N.E. Spokane Food Distributions Show Community in Action
Weekly volunteer food distributions during COVID-19 in northeast Spokane by Gonzaga University and partners showcase community work.
Prayer for the Community: Lament and Hope on the Journey
A community leader's message: My prayer is that hope would be compelling and contagious. May it go viral.
Leading Community Organizations Support Opportunity Northeast
Women Helping Women, Innovia Foundation, Rotary 21 and Spokane County United Way pledge funds to support Opportunity Northeast.